During your time in Foundation, you will meet lots of new friends, learn many new skills and grow in confidence every day. The children will be spending the first weeks becoming familiar with the environment, building relationships with staff and children and setting into new routines. Staff will be working with children in groups and 1:1 to get to know the children and observing them in all areas of the setting as part of the baseline assessments we complete during the first few weeks at school. At Aston Hall we all enjoy doing our learning together, both in the classroom and outdoors.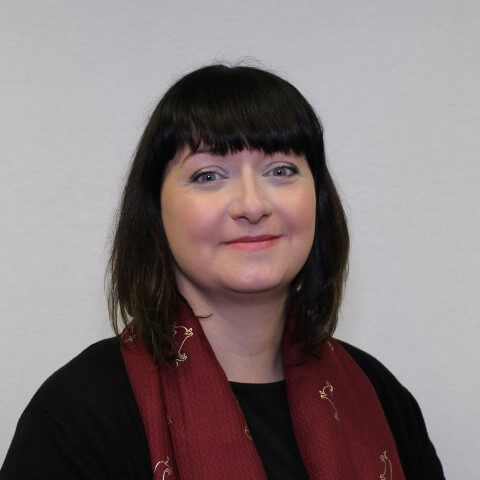 Hello, my name is Mrs Thompson and I'm one of your Foundation Stage teachers.
I'm Mrs Thompson and I've been teaching at Aston Hall for over a decade now – the time has flown by! I'm really excited to join the Foundation Stage team as this is a new year group for me; I've previously taught in key stages 1 & 2. 
When I'm not at school, I love to spend time with my family. I have two sons, Eddy & Miles, and a one-year-old dog called Betsy who joined our family in the very first lockdown in 2020. At the weekends, we often go for long walks in the local countryside and I love being out in the sunshine whenever I can. The beach is my absolute favourite place to be. I also love to read and I ALWAYS have a book on the go. I'm also a very creative person – I'm a self-taught knitter, I like to sew and to create papercut art.
Hi everyone, I'm Miss Leary and I'm one of the FS2 teachers alongside Mrs Thompson.
I studied Early Years and Childhood Studies at university in Manchester, then went on to work in lots of different schools as a teaching assistant. The love I had for working in schools gave me the urge to become a teacher and it's the best thing I've done. I'm a big fan of the performing arts and when I was younger I was in a theatrical group and was part of many plays. Some of them are: The king and I, Oliver Twist and Bugsy Malone.
I also used to love horse riding where I had lessons every week and became really good at it. I enjoy investigating and learning through exploring so teaching in EYFS is so exciting for me. I love going into the wild area where we can look for wildlife and mini beasts. My favourite learning question of the year is 'Do cows drink milk?' where we explore the many farm animals and their young.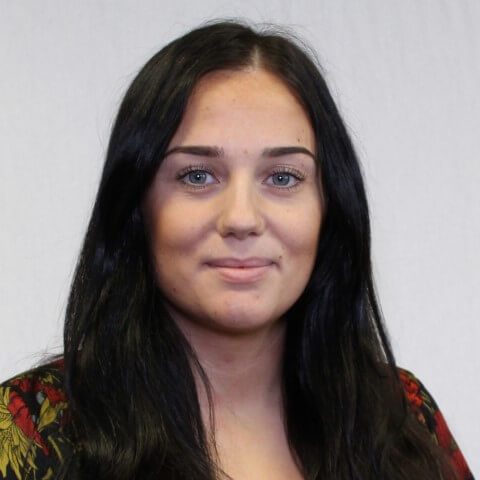 Summer Learning Topics and Information:
Physical Education
Mr Inglis will continue to teach P.E on a Tuesday. This term the children will focus on the following skills: To negotiate space and obstacles safely with consideration for themselves and others: to confidently demonstrate strength, balance and coordination during sessions and to move energetically, such as running, jumping, dancing, hopping, skipping and climbing.
Reading and Phonics
This term, we have begun using our new synthetic phonics scheme 'Little Wandles'. As a school we have invested in a number of resources, including decodable reading books, that your children will be taking home this term. As these are new, we would greatly appreciate if you could encourage your child to take good care of them.
Phonics sessions are taught daily in FS2. We are focusing on recapping and embedding phase 3 digraphs and trigraphs and segmenting and blending phase 3 words to enable fluent reading. We are also practising spotting these digraphs and trigraphs in sentences that we then read aloud. Additionally, we are practicing using these when spelling words, so that the children are more confident applying this skill independently.
Maths
In Maths we will be consolidating the children's knowledge of numbers to 10 and counting forwards and backwards to 20 and beyond. Children will be taught to use the mathematical vocabulary of greater than, less than and the same as to compare quantities up to 10 in different contexts. They will be exploring and representing patterns within number up to 10, including evens and odds, double facts and how quantities can be shared equally.
English
This term the children will develop their understanding of the stories read to them by retelling them using their own words and relevant vocabulary. They will begin to make simple predications about what might happen next at key moments in the story. They will develop their understanding of recently introduced vocabulary during class discussions and role play. Children will continue to write simple phrases and sentences with an emphasis on correct letter formation and using their phonetic knowledge to apply known graphemes within spellings.
Science
This term the children will looking closely at habitats & life cycles of farm animals and sea creatures – we will have some surprise visitors arriving in school soon!
Expressive Arts and Design
We will learn how to express our ideas and feelings by exploring a variety of artistic effects. Our significant person this term will be JMW Turner and we will be recreating some seascape art inspired by his work.
History/Geography
We will be looking at simple maps and finding some of the key features. The children will focus on language related to position and direction. We will be identifying some natural features related to the coast. Children will ask and answer geographical questions to compare where they live to other areas e.g. the farm, the seaside and other countries they may have visited on holiday. We will also think about the past by discussing our family traditions around summertime activities.
Music
Our music lessons are taught every Monday by our specialist WPT music teacher, Mrs Gibbons. There will be lots of singing and as time goes on we will increasingly match the pitch and follow the melody.
Jigsaw (PSHE):
This term the children will focus on these areas of the PSHE Jigsaw scheme – 'Relationships' and 'Changing Me'.
Philosophy, Ethics and Religion
This term we will be celebrating Fathers' Day & the Queen's Jubilee so children will be learning about traditions around these days.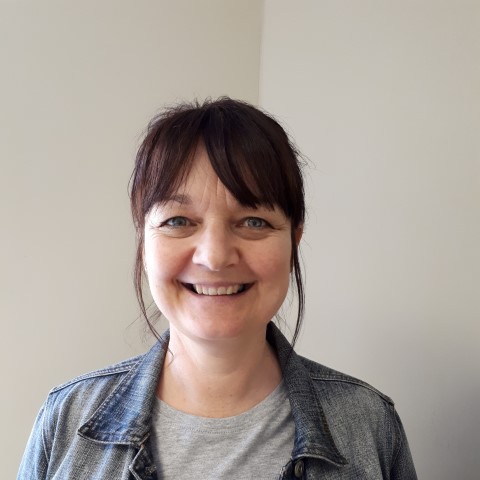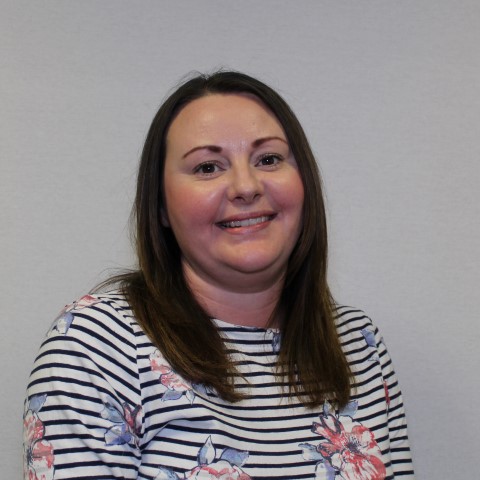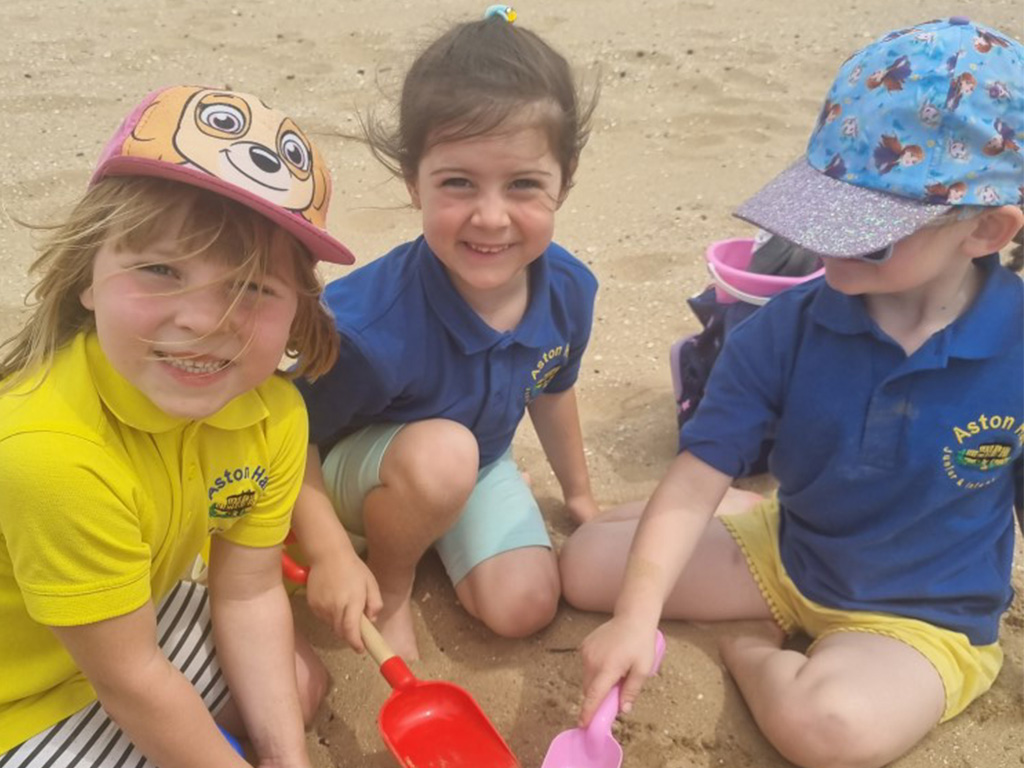 FS2H
Our learning question this half term is 'Who lives in a rockpool?' so EYFS recently had a brilliant trip to Cleethorpes. Whilst travelling on the
Read More »