We cannot believe that this is our final term together before you make the next step to Year 5! Let's make it the best!
Our novel study book will be The Explorer and we are pleased that our Geography topic links to this – the Amazon Rainforest. We have a local artist, James Brunt yet to visit us and of course, sports day early on this term!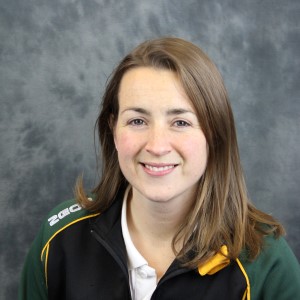 I'm Mrs Turton and I will be teaching you for the beginning of the week from September.
 I joined the school to teach year 3 during lockdown last year and am ready to try something new in Year 4 this year.  
I am a keen follower of sport. I played for Sheffield FC, the world's first football club for ten years; however now I am more than happy at the gym where I join in with the yoga, pilates and weights classes – there is less chance of getting injured! I have taught PE for a number of years to secondary school children, running various extra curricular girls teams and coordinating the Rotherham Football Cup competition. I am particularly looking forward to the UEFA womens football fixtures in 2022 and already have my tickets!
I have a five year old train-obsessed son, Benji and a two year old daughter, Ruby and we live on the other side of Sheffield, near the peak district and so weekends are spent getting the train to various different stations, playing in the park and going for walks.
Hi I'm Mrs Selman and I will be teaching you at the end of the week (Wed-Fri). I began my teacher training at Aston Hall in 2015 so this year will be my 7th year teaching at Aston Hall! How time has flown! 
I have a three year old son called Arthur, who loves cars and Paw Patrol, and a 11 month old daughter called Nora, who is just beginning to walk! We spend most of our time playing at home and in the garden or riding our bikes in the park. 
My favourite subjects are Science and Maths. As Aston Hall's Science coordinator, I really enjoy raising the profile of Science in school and 
building enthusiasm through practical lessons and investigations, which the children always love to be part of! I am really looking forward to organising Science Week this year and choosing our Aston Hall Science Ambassadors!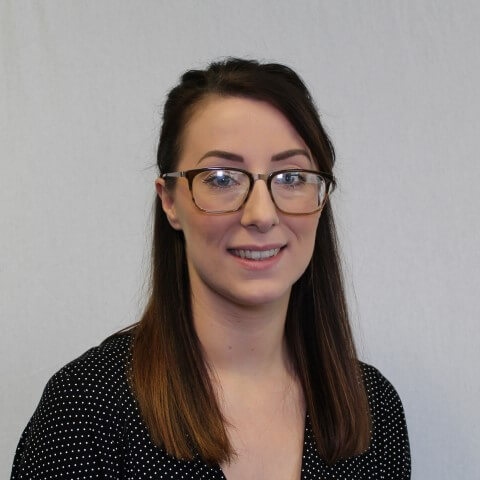 Welcome to summer term in Y4TS! 
Maths
We are going to be learning about the following areas in Maths this term: Time, Statistics and Shape as well as the consolidation of arithmetic skills and problem solving (through weekly 'Fluent in 5' and 'Rapid Reasoning' sessions). We will continue to practise times tables through regular TT Rockstars sessions, songs and activities.
In June, our Y4 pupils will complete the Multiplication Tables Check that assesses children's fluency and recall of their tables up to 12×12.
Reading & Writing  
The majority of our English learning will be based around our class novel: The Explorer written by Katherine Rundell. Within this, we will explore character descriptions, diary writing, non-chronological reports and debates. Furthermore, we will finish our summer term writing a narrative based on the story 'Fishing in the Dark'. We will identify the features and build upon the skills needed to make successful writers, with a focus on effective vocabulary, conjunctions, clauses and varied punctuation.
Science
We will continue our learning on 'Earth and Space' at the beginning of this term before moving onto 'Technology and the Physical World'. This will include light, sound, forces and changing state. Y4s will focus on forces that happen Earth, sound, light and shadows and conductors and insulators. We will be using our knowledge of light to explore the shadows that certain objects create and investigate how electrical conductors can complete a circuit. 
Art/DT
We will further develop our art skills through the use of a range of media. We will explore the painting 'Surprised' by Henri Rousseau. This rainforest painting will link with our Geography focus and allow children to recreate their own piece of 'jungle' art. The children will be looking at creating colour gradients, sketching different types of plants and drawing a range of rainforest animals.
French
French lessons are taught on a Tuesday by a French language specialist. Children learn through a mixture of live lessons on chrome books and then apply their new learning by completing online challenges and games.
Religion, Ethics & Philosophy
Children will continue to learn about values, diversity and beliefs. We will explore stories from different cultures, focusing on creation, morals and traditions.
PSHE
We deliver PSHE using the Jigsaw scheme.  Our Summer term topics are 'Relationships' and 'Changing Me'. Children will explore how they depend on, and are affected by, other people. Later in the term, they will think about physical changes that happen to them as they get older, and how to manage their feelings about this.
History
Our history topic later this term is Anglo-Saxons. We will explore how Anglo- Saxon times have influenced life today, and how this links to our prior learning about Vikings and Scandinavia. We will also learn about their way of life, conflicts, homes, diet, etc.
Geography
Our Geography focus is Rainforests. As well as being the setting of our class novel, children will learn about the layers of a rainforest, how plants and trees can be used for medicines, rainforest tribes and deforestation.
Music
Our music lessons are taught every Monday by our specialist WPT music teacher, Ms Gibbons.
Computing
This term, Mrs Khan will teach fortnightly Computing session. Our initial focus is 'Programming'.
Homework
Homework will continue to be set on a Friday (and posted onto Dojo), and is due in by the following Wednesday. There will be either a Maths, English or wider curriculum task/activity as well as regular reading of 3-4 times per week, recorded in Reading Records (please bring these in for checking on Thursdays).  Additionally, children need to access TT Rockstars and learn our weekly spellings. Spelling tests will be held on the Friday after the homework is set.
PE
Our class' PE days are Monday (outdoor with Mrs Turton) and Wednesday (indoor with Mr Ingles). Can you please ensure that your child has their earrings removed (if this applies!) and long hair is tied back. We also ask that children keep their PE kit in school throughout the week in case PE days change, and that kits include shorts, trousers, trainers (this should be a different pair to what they wear to school), T-shirt and jacket/hoody.
Important dates: 
Friday 6th May: Artist, James Brunt, visit to deliver Art workshop.
w/c 13th June: Y4 Multiplication Times Check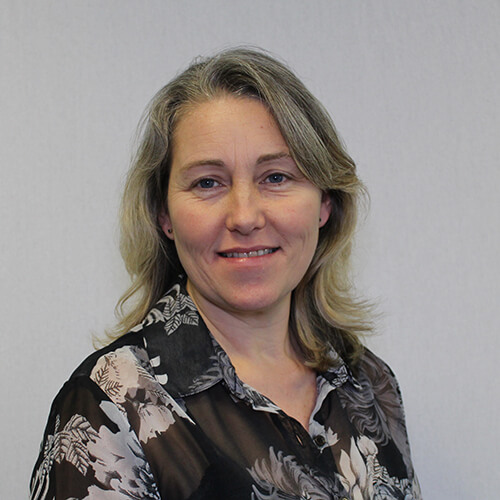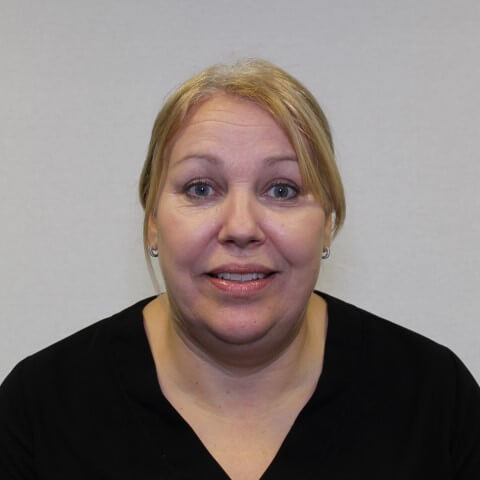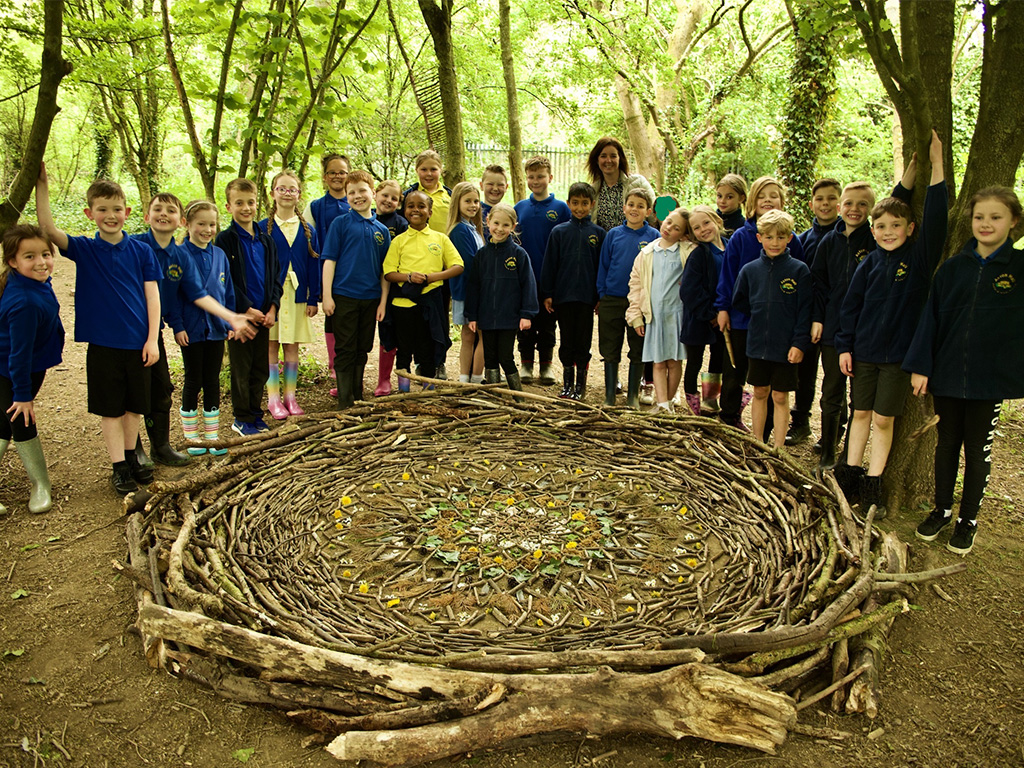 Y3/4RB
James Brunt is an award winning artist and Forest School practitioner who uses foraged materials to create ephemeral works of art in outdoor locations. He
Read More »
Y4TS
Last term, 4TS were lucky enough to experience an American Football taster session led by the Sheffield University American Football Team. The children learnt how
Read More »