We are really looking forward to working with you all and It's definitely going to be an amazing year, jam-packed with new learning and exciting new experiences!  Let's make your final year at Aston Hall one to remember!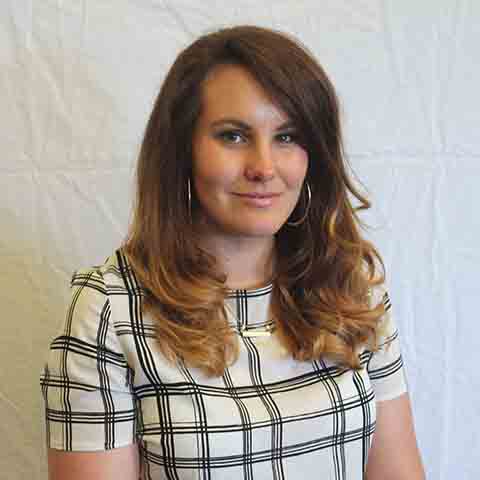 Hey friends! I'm Mrs Lester-Binney (or Mrs LB for short) and I can't wait to be one of your Y6 teachers this year.
I have lived in Sheffield for 11 years, and worked at Aston Hall for 10 of those, so school is a pretty special place to me! Before moving to Sheffield, I lived in Liverpool and my home city, Newcastle, but I consider Sheffield to
be my new forever home. I have 2 toddlers, who I love to have adventures with, but I do not enjoy cleaning up after: I need tidiness and organisation in my life! Football is a huge part of my world, and I am an avid Newcastle United fan which means I spend most of my time following the Toon Army, and hoping they stay in the Premier League. I am a true drama queen, and one of my favourite things to do is go to the theatre; my favourite shows are Grease, Hairspray and Rock of Ages.
I don't just enjoy watching performances, I also love to get involved in productions – I'm sure this years' Y6 show will be the greatest yet! One of the best parts of being a primary school teacher is getting to teach so many different subjects and topics, but I do absolutely live and breath literacy: I truly believe that reading can take you anywhere, so I can't wait to go on the journey with you! I am honoured to be part of your final year at Aston Hall – Let's do this Y6!
Hi, I'm Mrs O'Daly and I'm really looking forward to working with you in our class!
I just wanted to share a few facts about myself, and I look forward to finding out about you all, too!
I have two children, Iris, 4, and George, 2, who I love to bits and enjoy spending time with at home, but they definitely both keep me on my toes!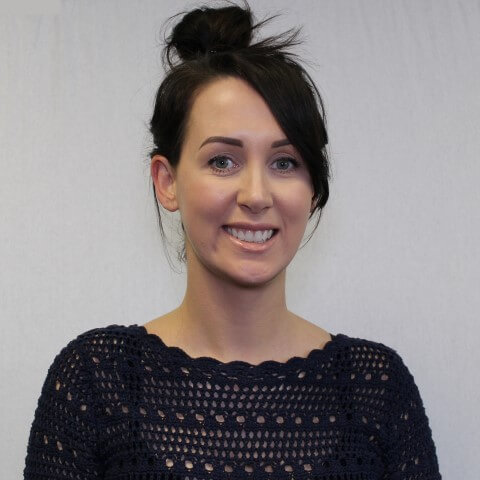 I'm a huge Sheffield United fan: I have had a season ticket at Bramall Lane for almost 30 years and love watching my team on a Saturday with my Dad. One of my favourite pastimes is reading (whenever I get chance) and I will read most things that I can get my hands on – I'm a big Harry Potter fan and have visited HP world in London/Orlando, and have even been for a Harry Potter themed afternoon tea that the other teachers took me on for my 30th birthday!
I love listening to all types of music, but it has to be indie rock and roll for me! Some of my favourite bands are The
Courteeners, The Killers and Oasis, and I've seen them all live several times, including the last ever performance
Oasis did before they split the very next day! I enjoy classical music, too, and decided to take up piano lessons a few years ago. I love teaching all subjects, but consider myself to be a maths geek, and I love all things number! I'm also passionate about teaching art.
This will be my 14th year at Aston Hall; I feel very proud of our school and I love working with our families and community – I very much look forward to sharing this year with you all.
Spring Learning:   
Maths: In Maths, Y6 will be consolidating calculation skills and methods, with weekly Wednesday arithmetic sessions. We will also be looking at applying these methods to fractions, decimals and percentages before moving onto Geometry.  
English Novel Study: Our English lessons are always delivered through high-quality, engaging and contrasting texts, and this term, we are studying Hunger Games by Suzanne Collins. We will be exploring the characters and plot through some drama and hot-seating, and developing our non-fiction writing to produce a newspaper report of the Games and non-chronological report of a mythical creature found in the arena. Furthermore, we will be developing our fiction-writing skills, exploring setting and character descriptions before writing our own narrative inspired by the novel. 
Science: In science, we will be continuing to build on our learning of Living Things from last term. Through this unit, Y6 will begin by looking at changes during human development, particularly during puberty, and learning about reproduction. As part of this unit, there will be many links made to PSHE and RSE through discussions about identity and healthy relationships. Following this, Y6 will move on to a unit about Earth and Space, learning in more depth about the Sun and astronomer Vera Rubin.
Physical Education: PE lessons will now take place on Mondays and Wednesdays, and the children will continue to have one slot with the PE teacher, Mr Inglis, and the other with their class teacher. This term we will be covering athletics and gymnastics. All children must keep their PE kit in school. Full PE kit consists of white T-shirt/polo shirt, black shorts/joggers/leggings, and trainers or pumps.
History: Our history learning this term will take UKS2 all the way back to the time of the Ancient Greeks! We will be studying Greek life and achievements and how they have influenced the western world today. 
Geography: This term we will begin by looking at the Commonwealth: which countries this consists of and where these are located, what the shared values are and how the physical geography of some of the countries compare. We will then be learning about human geography and the key factors within this, applying our knowledge when looking more in depth at Malta and Cyprus. 
French
: French will take place on a Tuesday afternoon this term and this term, Y6 have the amazing opportunity to be taught by some incredible language experts at Dragons teaching! 
https://dragonsteaching.com/languages/french
Religious Education: This term we will be exploring what we can learn from religious stories. We will be looking at texts from the Bible, Torah and Qur'an, and will be identifying similarities of wisdom from holy books of differing faiths. 
Music: Our UKS2 music lessons are taught weekly by our specialist WPT music teacher, Mrs Gibbons. This term we will be looking at Rock Music, in particular Living on a Prayer by Bon Jovi! We'll be learning to play part of the song on the glockenspiels as well as learning how to improvise and compose our own instrumental solos. 
Art: In art, we will be exploring the American artist Margret Godfrey, looking at how she creates art using symbolic designs of true life, which help tell the story using a series of images. We will explore her patterns, decorative designs and how she creates flow in her work, connecting the layers using many different resources and media. Like her, we will develop the use of paint, ink, and collage, which will inspire us to create our own versions and develop further in creating our own pieces of art from true life looking at natural disasters.  
Jigsaw PSHE: We will begin with our 'Dreams and Goals' unit, where we will look at staying motivated when doing something challenging, exploring our own goals as well as helping others to achieve theirs. Then we will move to our second unit 'Healthy Me' where we will look at making healthy lifestyle choices and dealing with peer pressure. For Y6, this will build on some of the learning that took place at Crucial Crew last term.   
THINGS TO LOOK FORWARD TO:
ANCIENT GREEK DAY! On the 29th March, UKS2 will be furthering our history understanding and knowledge during an Ancient Greek Day! This will involve lots of different exciting activities and maybe even some creative costumes. Look out for more information later in the term. 
PE days will be confirmed in September. Our classroom will be in the new building (left-hand side if you are stood on the decking with your back to the field.)
Mrs O'Daly teaches Monday – Wednesday and Mrs Lester-Binney teaches Wednesday – Friday.
School News
Over the Easter holidays, Wickersley Partnership Trust held an Easter competition, which was open to all students across the Trust primary and secondary schools. The
Read More »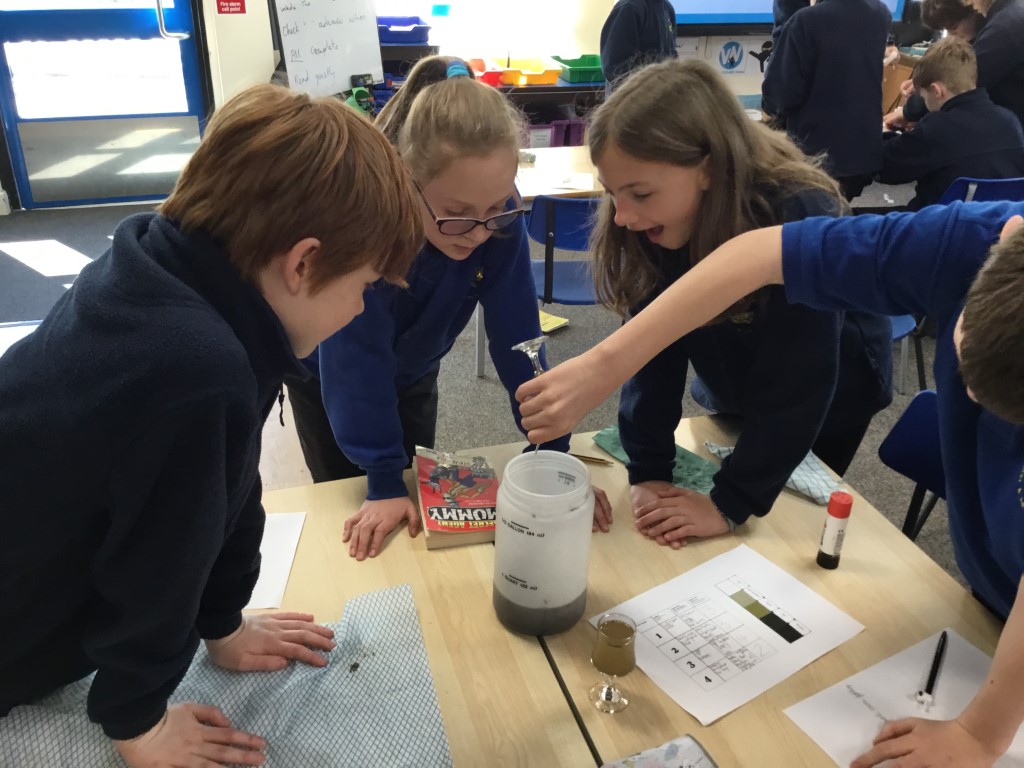 Y6OL
Our Y6 scientists have been incredible during Science Week! Here they are carrying out our investigation to 'DITCH THE DIRT' carrying out experiments and observations
Read More »